USER TESTING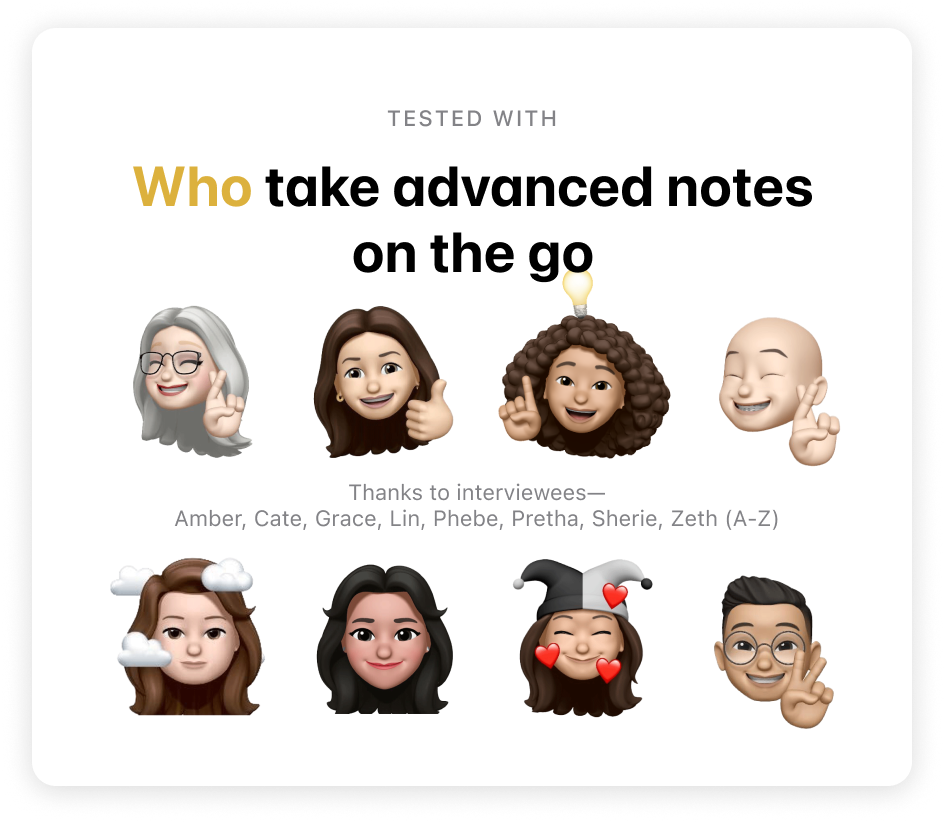 90%
Users said the flow is straightforward, and the features are self-explanatory.




87%
Users think there's a lot more customize which levels up advanced note-taking.


90%
Users think features are easier to use compared to the current experience.



80%
Users had trouble reading similar icons and newly invented icons.

Revision
KEY LEARNING 1
Aiming the Goal
The concept and features are desirable and target the right users. It is now aiming for the goal—on the go and advanced. The interfaces are clear to understand and use, and newly added features are
increasing user satisfaction
.
KEY LEARNING 2
Prioritize Features

Besides these 3 top-rated features, Creating tables and Table Editing were also ranked by users. They say productivity is increased and more customization. While the tables are easier to navigate, there's a debation whether it'll be as frequently used.
KEY LEARNING 3
Co-create
Users are the key to the product! A lot of inspiration appeared from the dialog. Some even were taken and polished to
co-create additional improvements
.